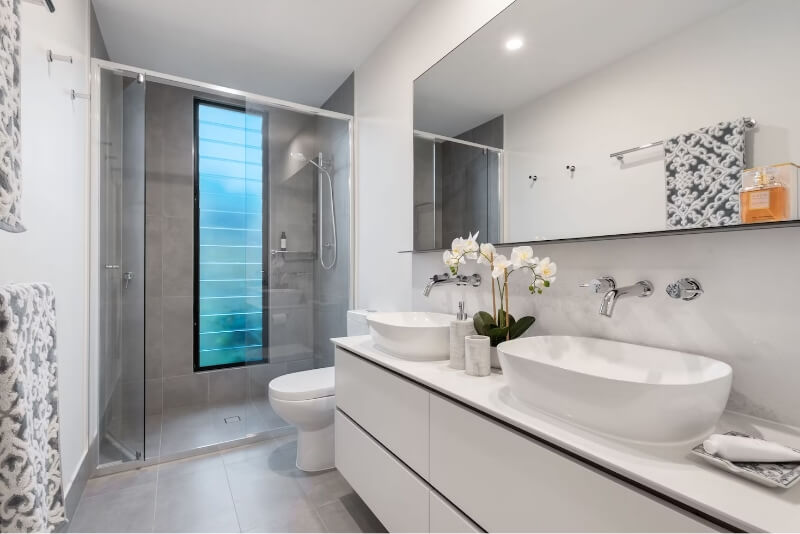 Bathroom remodels can be a fantastic way to add value to your home and create a more comfortable and functional space. But with so many different ideas and styles out there, it can be tough to know where to start. That's why we've put together this guide to help you find the best bathroom remodel ideas for your home.
Create a Pinterest Board
One of the easiest and most effective ways to start gathering bathroom remodel ideas is by creating a Pinterest board. This will allow you to save images of bathrooms that you love and begin to identify common themes and styles. Pinterest is a great tool for finding inspiration, and it's easy to use. Start by searching for terms like "bathroom remodel," "modern bathroom," or "small bathroom ideas," and save any images that catch your eye.
Consider Your Budget
Before you dive too deep into bathroom remodel ideas, it's important to consider your budget. Remodeling a bathroom can be expensive, so it's important to set realistic expectations and identify areas where you can save money. Some budget-friendly ideas for bathroom remodels include:
- Refinishing or painting cabinets instead of replacing them
- Choosing affordable tile options
- Opting for a simple, modern design that doesn't require extensive plumbing or electrical work
By being realistic about your budget, you can ensure that your bathroom remodel stays on track and doesn't end up costing more than you can afford.
Identify Your Needs
Another important factor to consider when planning a bathroom remodel is your needs. Do you need more storage space? Are you looking to create a spa-like atmosphere? Do you need to accommodate mobility issues? Identifying your specific needs can help you narrow down your bathroom remodel ideas and ensure that the final result meets your practical needs as well as your aesthetic preferences.
Think About Lighting
Lighting can make a big difference in the look and feel of a bathroom. Consider adding new light fixtures, installing a dimmer switch, or adding a skylight to bring in natural light. You can also use lighting to create a focal point in the bathroom, such as a statement chandelier or a backlit mirror.
Don't Forget About Storage
Storage is often overlooked in bathroom remodels, but it's a crucial component of a functional bathroom. Consider adding built-in storage, such as a recessed medicine cabinet or shelves, to maximize space. You can also choose furniture pieces that double as storage, such as a vanity with drawers or a bench with a hidden compartment.
Keep It Simple
Finally, one of the best bathroom remodel ideas is to keep it simple. A clean, modern design with neutral colors and simple fixtures can create a timeless and sophisticated look that will stand the test of time. This approach is also less likely to go out of style quickly, making it a smart investment for your home.
In conclusion, a bathroom remodel can be a great way to improve the functionality and value of your home. By considering your budget, needs, and preferences, as well as utilizing resources like Pinterest and lighting, you can find the best bathroom remodel ideas for your unique space. Whether you opt for a simple, modern design or a more elaborate spa-like atmosphere, a well-planned bathroom remodel can make your home feel like a brand-new space.