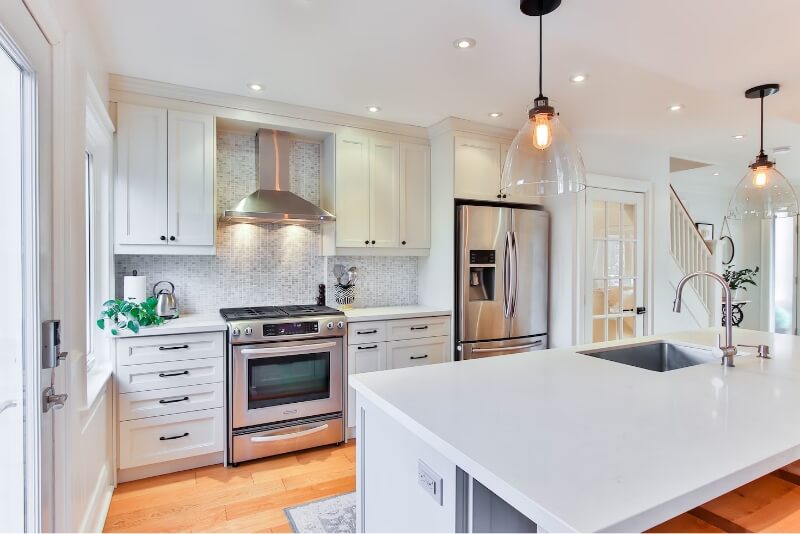 Are you tired of your outdated kitchen but worried about the cost of a renovation? Renovating your kitchen on a budget is possible with a little bit of creativity and planning. In this post, we'll explore some tips and tricks to help you achieve your dream kitchen without breaking the bank.
1. Prioritize Your Renovations
When renovating on a budget, it's essential to prioritize your renovations. Start by determining which aspects of your kitchen need the most work and focus your budget on those. For example, if your cabinets are in good condition but outdated, consider painting or refinishing them rather than replacing them entirely.
2. Shop Smart
Shopping smart can save you a significant amount of money on your renovation. Look for deals on appliances, cabinets, and countertops. You can also save money by purchasing supplies in bulk or by using coupons and discounts.
3. Consider DIY
One of the best ways to save money on your kitchen renovation is by doing as much of the work yourself as possible. You can paint your cabinets, install new hardware, or even lay your own tile. Just be sure to do your research and take safety precautions when tackling DIY projects.
4. Opt for Cost-Effective Materials
Choosing cost-effective materials is an excellent way to save money on your renovation. Consider laminate countertops instead of more expensive options like granite or quartz. You can also look for deals on scratch and dent appliances or consider purchasing refurbished appliances to save money.
5. Don't Forget About Lighting
Lighting can have a significant impact on the look and feel of your kitchen. Consider updating your lighting fixtures with more modern options or adding under-cabinet lighting to brighten up your space.
6. Focus on Small Details
Small details can make a big difference in the overall look of your kitchen. Consider updating your cabinet hardware or adding a backsplash to give your kitchen a fresh new look.
7. Consider Open Shelving
If you're looking for a cost-effective way to update your kitchen storage, consider open shelving. This trendy option allows you to showcase your dishes and cookware while also providing easy access to your kitchen essentials.
Renovating your kitchen on a budget doesn't have to be a daunting task. By prioritizing your renovations, shopping smart, and considering cost-effective materials, you can achieve your dream kitchen without breaking the bank. Don't be afraid to get creative with your design choices and remember to focus on the small details that can make a big difference. With these tips and tricks, you can have the kitchen of your dreams without spending a fortune.
Have more questions about your kitchen remodel? Give us a call today and we'll discuss how to make your dreams come true!